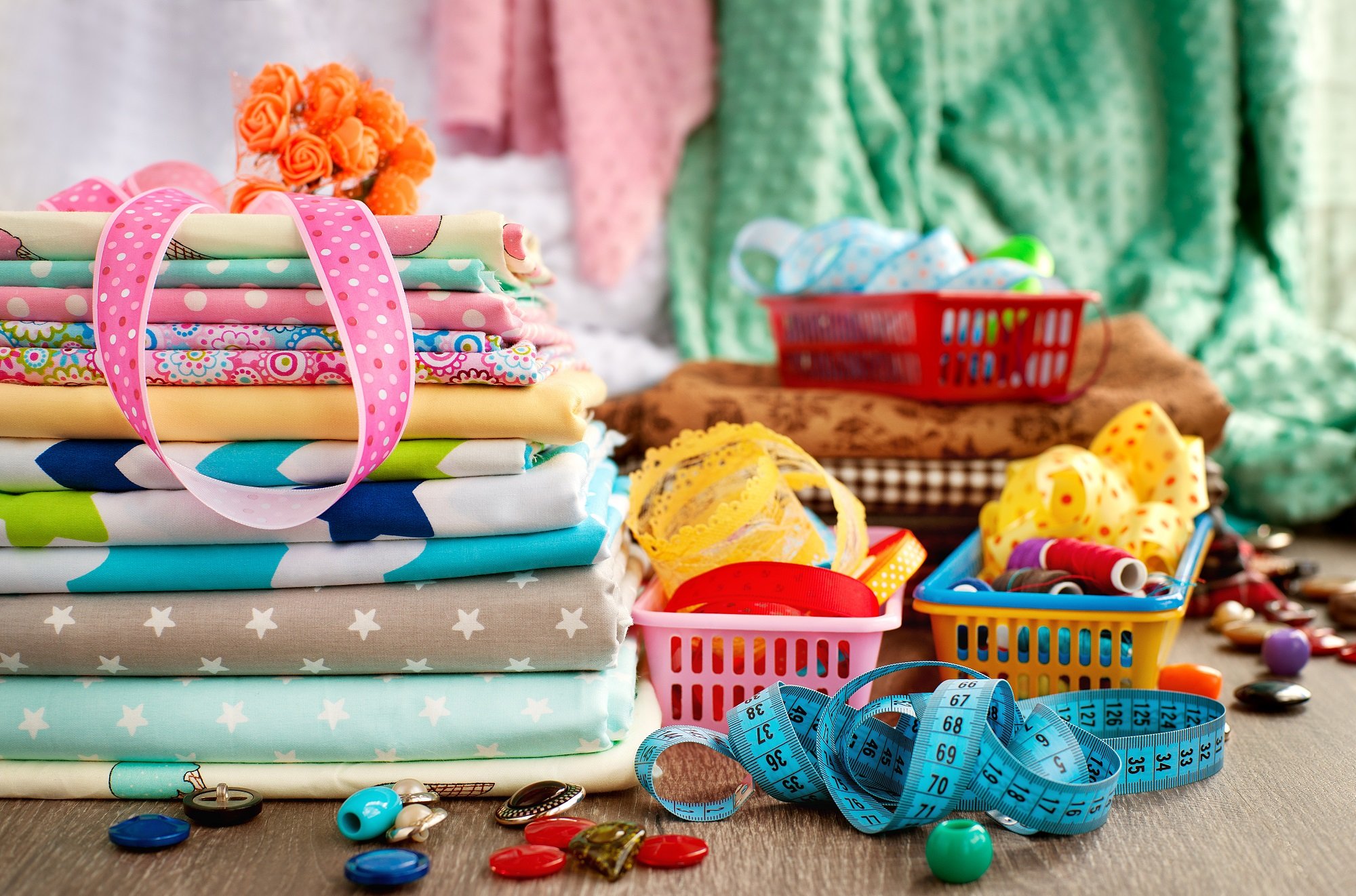 Liupka is a paradise for handicraft lovers. Sewing machines, fabrics per meter and everything for sewing, knitting and crocheting in one place. In addition, sewing courses and various workshops are organized.
Excellent fabrics, sewing materials and equipment at Liupka store
Liupka store at Supernova Nova Gorica shopping centre will immediately awaken your creativity at first sight. In a real little paradise for sewing and handicraft lovers, you will find top-quality sewing machines and accessories, quality fabrics per meter (jersey, cotton fabrics, velour, denim, fleece, viscose fabrics), top-quality patchwork fabrics and a wide selection of accessories and materials for sewing, including everything from needles and pins to decorative ribbons, elastics, zippers, lace and buttons. In short, everything that makes your new fashion creation perfect in one place. At Liupka store, especially during Carnival time, you will find a lot of fabrics and patches suitable for making carnival costumes.
Of course, all handicraft lovers will also get their money's worth. Liupka is the largest supplier of wool and yarn for knitting and crocheting, materials for embroidery and lace-making, gobelin tapestries and trimmings in Slovenia.
The shop prepares regular sewing, knitting and crochet courses and workshops for its loyal customers at extremely affordable prices. The courses take place in a pleasant shop atmosphere under the mentorship of experienced sewing tutors. You will learn how to draw patterns, create patches, knit and many other skills. Courses and workshops are performed for both beginners and the experienced who want to upgrade their knowledge.
Liupka - sewing with a full measure of creativity
Liupka stores are part of the Lango family company that deals with both retail and wholesale of fabrics and sewing equipment as well as accessories. The company is the official importer of Elna, Toyota, Fiskars, Mondial, Hooked and other brands. By enriching the sales programme, it tries to maintain high quality and at the same time ensure reasonable prices.
In addition to a wide sales programme and sewing courses, Liupka offers sewing machines service and repair. It recommends regular service of sewing machines once a year, even if they are not faulty. By cleaning and lubricating them, we significantly extend their service lives. Services are provided at three locations: Ljubljana, Maribor and Celje.
Liupka has seven branches in Slovenia, located in Ljubljana, Maribor, Celje, Kranj and Nova Gorica as well as one store in Belgrade.