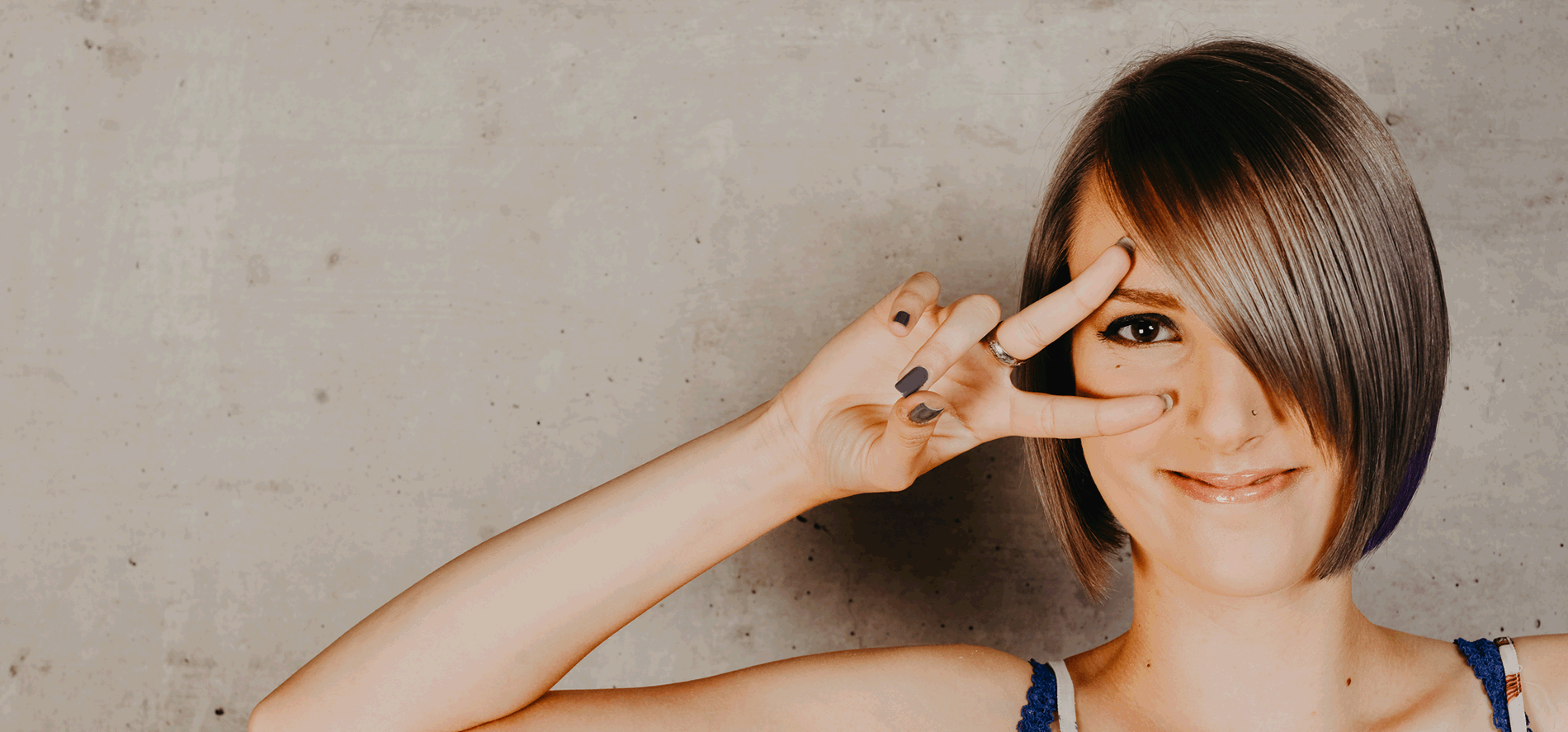 Colour your hair, get a hairstyle and turn your day for the better! With expert stylists and colourists at Frizerski salon SIMPLE, hair salon, you are in good hands. Quality hair services at best price.
Get a new haircut while you are shopping
Visiting Supernova Nova Gorica shopping centre can get really exciting when you stop at SIMPLE salon. A young and ambitious team of hair stylists will take good care of your hair and give you advice on the best hairstyle for you, taking into account all the latest trends, styling techniques and of course your wishes. All SIMPLE hair specialists are professional, experienced and full of cool new ideas. They also get regular training and often work at fashion shows, showcases, on sets and seminars.
Frizerski salon SIMPLE understands the importance of a perfect hairstyle in everybody's life, so you will always get the best hair care services at affordable prices. Basic haircuts and colouring start at as little as € 9,90, smaller tweaks, such as adjusting bangs, hair washing or eyebrow colouring start at € 4,00.
At SIMPLE salon you can also get a hairstyle for your special occasions, hair extensions, deep nourishing hair treatments and trimming of beards and moustache. Hair stylists at SIMPLE always use only the best professional haircare and styling products, such as Schwarzkopf, L'Oréal, Paul Mitchell, Artègo, Tailor's and Davines.
Always at your best with Frizerski salon SIMPLE
The story of SIMPLE hair salons started in 2001 and has since grown into a well-established chain of hairstylists with over 30 salons in Slovenia and almost as much abroad. SIMPLE salons are located in shopping centres with a purpose – to save their clients time and money. At SIMPLE hair salons there is no waiting line, so everybody can get quick, quality and affordable hair styling services.
And because your hairstyle says a lot about you, SIMPLE is a great ally for your hair needs. Haircuts at SIMPLE hair salon always follow the latest fashion trends and techniques, but still remain easy to maintain at home with no special styling skills. Precise colouring techniques and styling tricks add to your hairstyle the "it" factor, refreshing your look and making you feel good in your own hair.