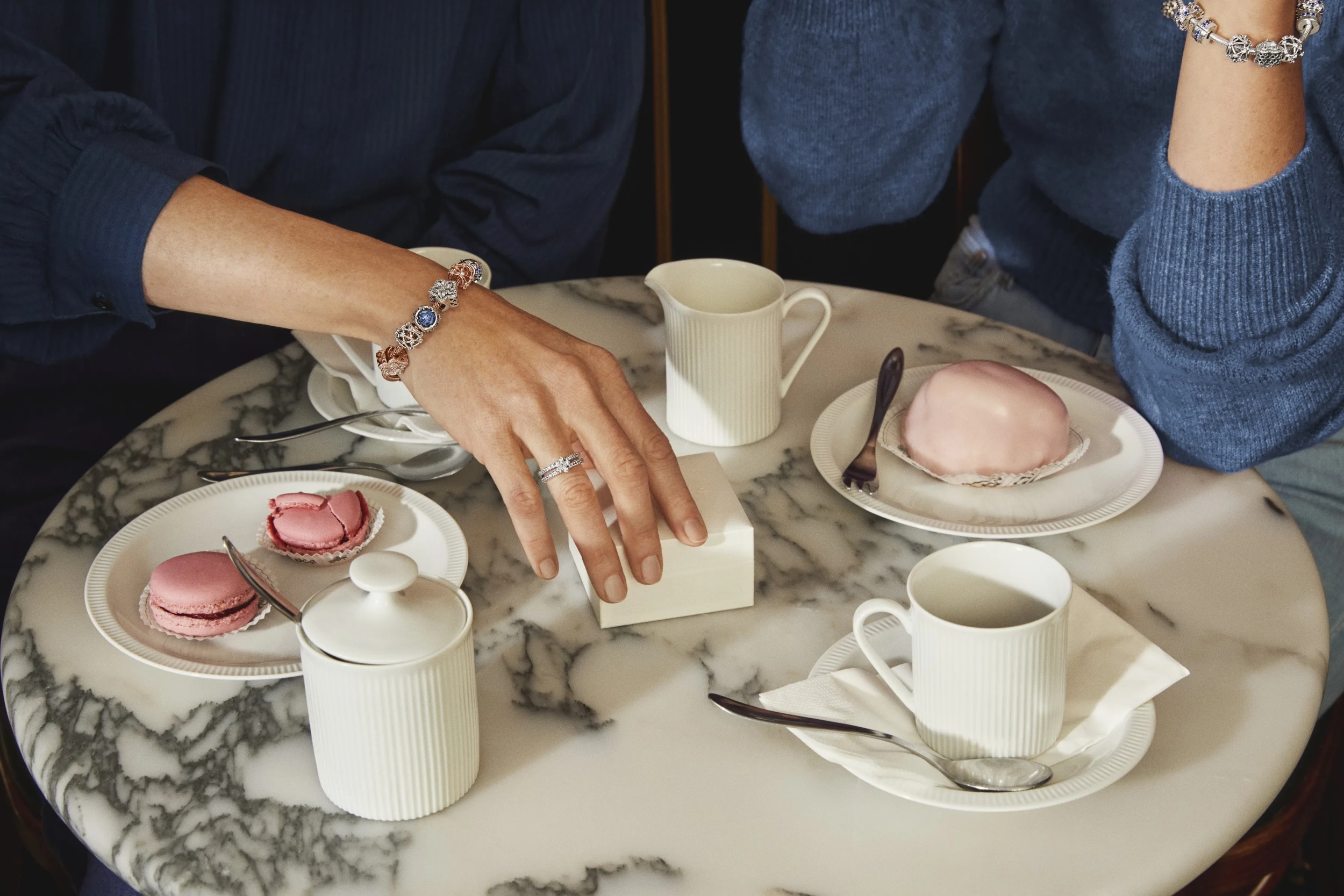 Shine in your own light with unique jewelry Pandora. Create your bracelet with different pendants or opt for feminine collections of earrings, rings and necklaces made for modern women.
Pandora jewelry keeps your favourite memories always with you
Every woman is unique, so she needs jewelry that reflects her personality and life story. Pandora understands modern women bringing stylish jewelry inspired by unique personal stories, values and unforgettable moments. Popular Pandora bracelets can be composed with your choice of pendants or 'Charms', telling your own story and reminding you of your favourite memories. At Supernova Nova Gorica shopping centre you can find many different Charms with cute motifs like animals, delicate flowers, symbols of love and happiness and many more special pendants that represent every single moment in life. For yourself, or as a unique gift, Pandora Charms in selected materials and colours and adorned with glittering stones and crystals, brilliant diamonds, shiny glass and vibrant enamel are always a perfect match.
In the Pandora offer at Supernova Nova Gorica you will also find amazing collections of handmade silver and gold modern jewelry and exclusive collections like Pandora Rose in rose gold or Pandora Shine with shiny gold coating. Find your unique style for every day or a special occasion with earrings, necklaces, pendants and rings at affordable prices. At Pandora every woman will shine in her best light.
Handmade and elegant premium jewelry at very reasonable prices
The fact is that every woman has her unforgettable moments that wants to keep, femininity and originality that wants to express and a personal story that wants to tell. That was enough to inspire creation of one of the most renowned jewellery brands that adorns all the woman around the world. Pandora is a brand of high quality, hand finished jewellery, which is sold at affordable prices. In addition to the most popular item, Pandora bracelets with charms, Pandora in its assortment has necklaces, chains, earrings, rings, different types of bracelets and charms in its assortment. Modern and feminine jewellery as a combination of traditional craftsmanship and modern technology has resulted in a distinctive design, which is exactly what makes Pandora jewellery unique in the world.
Founded in 1982. and headquartered in Copenhagen, Denmark, Pandora jewellery is sold in more than 100 countries, across 6 continents, in more than 7,000 shops, employing around 26,000 people worldwide.