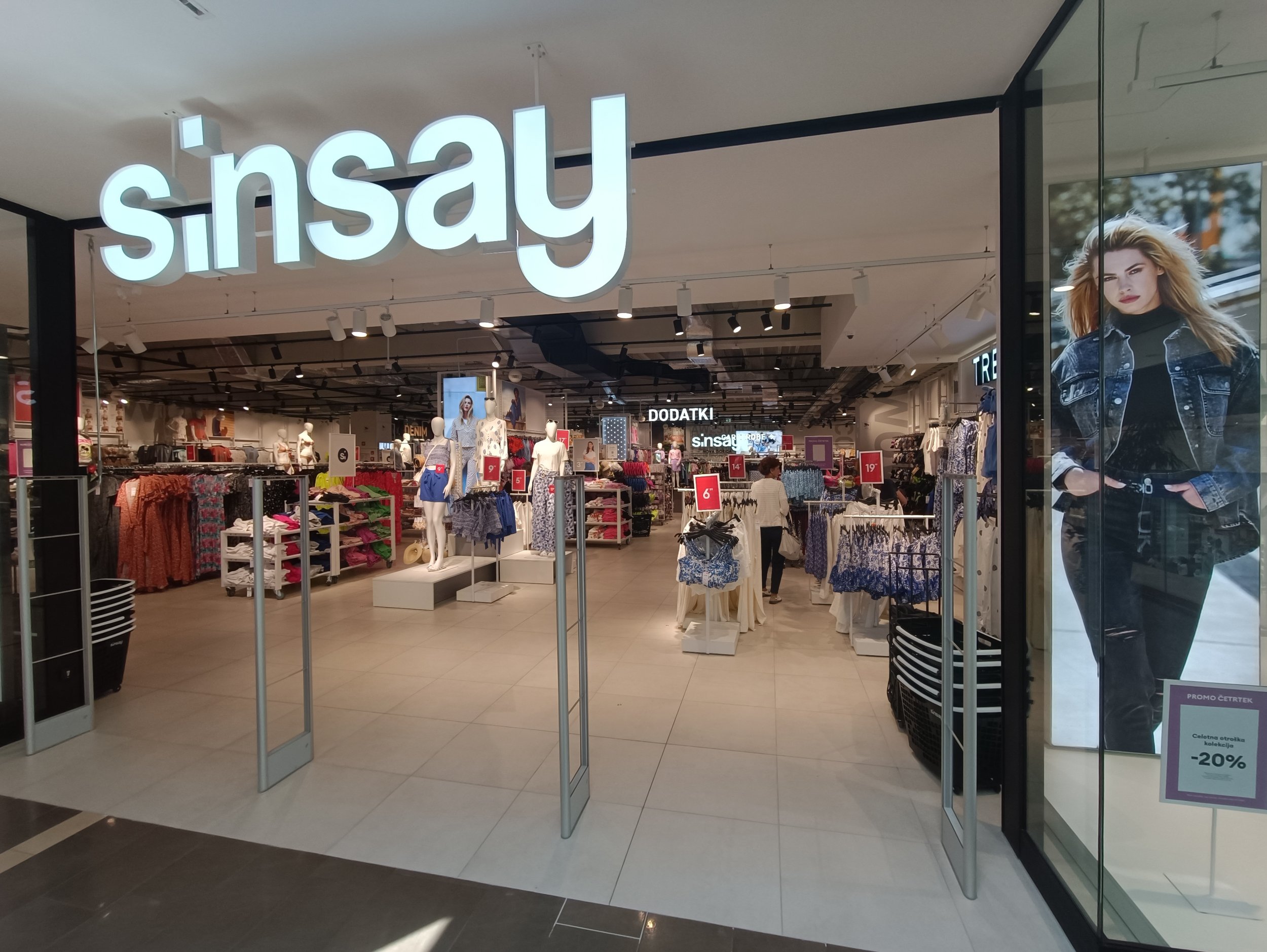 Sinsay urban fashion brings the latest trends to your style. Spruce up your wardrobe with amazing fashion for young adults at affordable prices.
Be the star of your day with bold street style from Sinsay
Today business and elegant, tomorrow bold and audacious – Sinsay fashion lets you write your own fashion story every single day. Find your favourite fashion items at Sinsay Supernova Nova Gorica store. The trendy store at the shopping centre always brings the hottest new fashion trends of the season for women and men at amazing prices. Jeans, oversize jumpers, checked shirts and fashionable biker jackets are perfect for a date on the town, back to school style or a casual afternoon with friends. Embrace every day with style you love. From basic T-shirts and hoodies to coats, elegant pants and dresses, Sinsay understands all the trends and taste of modern youth.
Besides the newest urban fashion collections and fashion accessories for a perfect style, at the Sinsay store you can find excellent underwear, nightwear and pyjamas, costume jewellery, makeup, cosmetics, cute kids' clothes and also comfortable and functional maternity clothes. And since fashion means lifestyle, the store has also quite a selection of trendy items for your home – affordable bedding, home décor and soft blankets are perfect to bring some freshness to every room.
Sinsay – super fashion combinations, super prices
Sinsay is a popular Polish fashion brand for young adults. It is a part of LPP retail chain, which includes, besides Sinsay, well-known fashion brands Reserved, Mohito, Cropp and House. Together they form a great urban fashion empire, with clothing and accessories lines that are affordable and popular in already over 40 countries across Europe, Asia and Africa.
From the very beginning, Sinsay is a synonym for young adults with a unique view of the world, who are not afraid of even the boldest fashion trends. With a wide selection of styles, Sinsay opens the door to fashion, offering many options to play around with trends and define unique personalities. Affordable prices make Sinsay fashion available to everybody, even those who can't afford exclusive fashion items. Sinsay creates a stage for arising fashion stars, who draw inspiration from celebrity style and make it their own. The bold models, materials and patterns are completely outside the box, as are people, who choose Sinsay fashion.