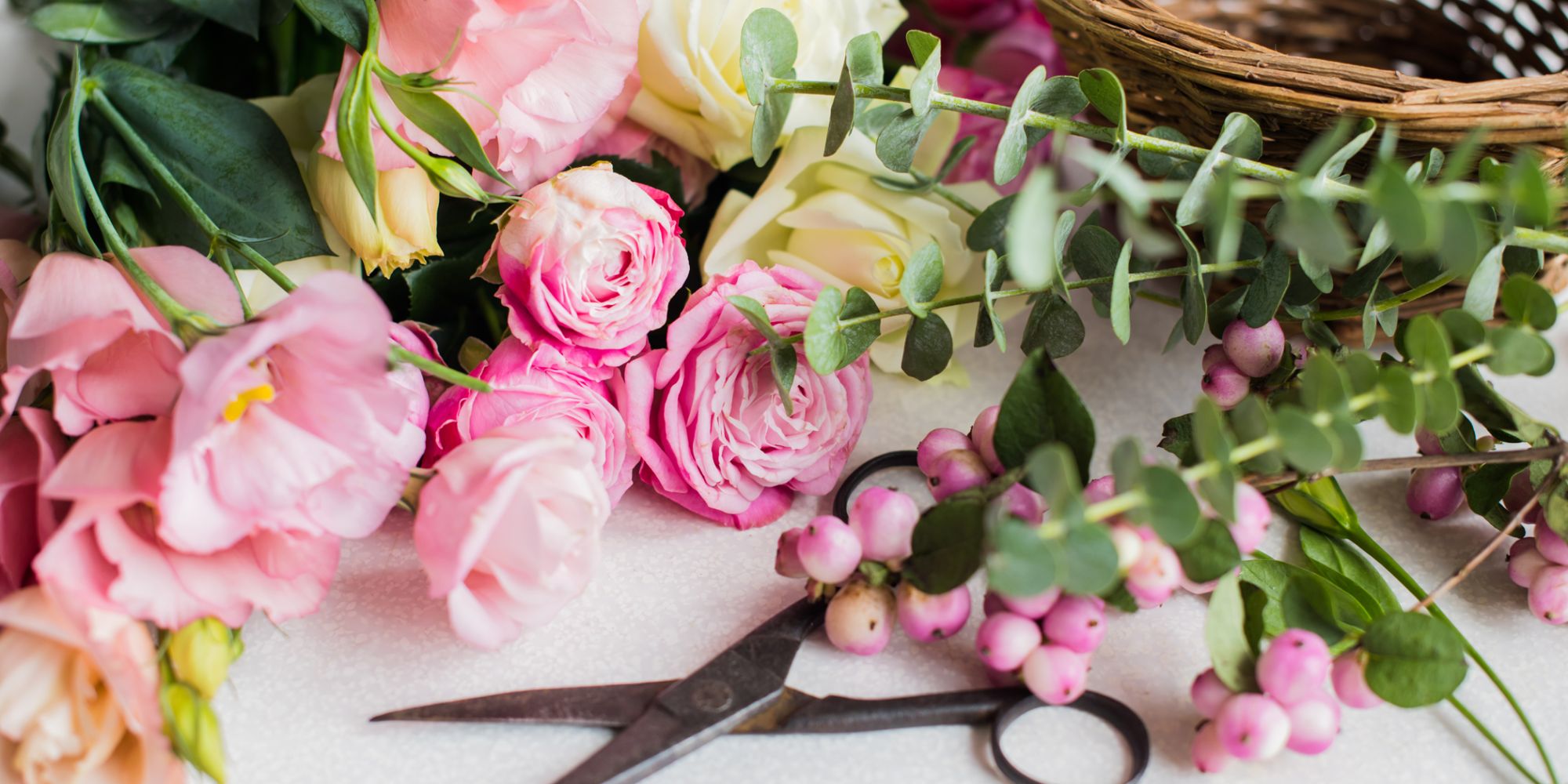 From cut flowers to dream bouquets and flower arrangements for weddings, events and funerals, you can get all this and more at Cvetličarna Cvet flower shop. It also offers gift wrapping.
Gorgeous flower arrangements for all occasions at Cvetličarna Cvet
Cvetličarna Cvet is a real small flowering oasis in Supernova Nova Gorica shopping centre. It will immediately take you over with a colorful rainbow of daily fresh cut flowers. Delight your love with a noble red rose, give mum a bouquet of delicate lilies or carnations on Mother's Day, remember your loved ones, who sadly passed away, with an elegant chrysanthemum or cheer up a daring friend with an attractive bouquet of exotic flowers for his/her birthday .
Brides will quickly find their dream wedding bouquet, Cvetličarna Cvet will also prepare a beautiful floral decoration for a wedding, celebration or special event. Simply choose flowers, colour scheme and theme and indulge in the creativity of flower masters. Cvetličarna Cvet takes care of everything - from small table arrangements and bridal bouquets for wedding guests to complete room decorations, flower arches and even floral car decorations! It also provides a large selection of pots and decorative materials, while all gifts are beautifully wrapped and arranged with flowers.
In those difficult times when you have to say goodbye to a loved one, Cvetličarna Cvet is with you. The mourning programme includes a wide range of funeral arrangements, wreaths, ikebana arrangements, urn wreaths or arrangements with funeral candles and mourning ribbons. You can also be advised on which flowers are most suitable and how to adapt the mourning decoration to the style of the deceased.
Cvetličarna Cvet - a flourishing oasis with tradition
At Cvetličarna Cvet you will soon understand what a deep love of flowers and aesthetic arrangements can bring to every bouquet and floral decoration. A vast selection of fresh cut flowers and potted plants is regularly imported from the Netherlands and other regions of the world, so you can always get a beautiful and colourful bouquet for your home or as a special gift to your loved ones. Florists from Cvetličarna Cvet always keep up to date with the newest techniques of floral compositions and trends in floral decorations and are very happy to give precious advice regarding which flower to choose for your events and parties. Every single customer gets the best and most cordial treatment, as Cvetličarna Cvet is determined to share the love of beautiful flowers with everyone who enters their world.