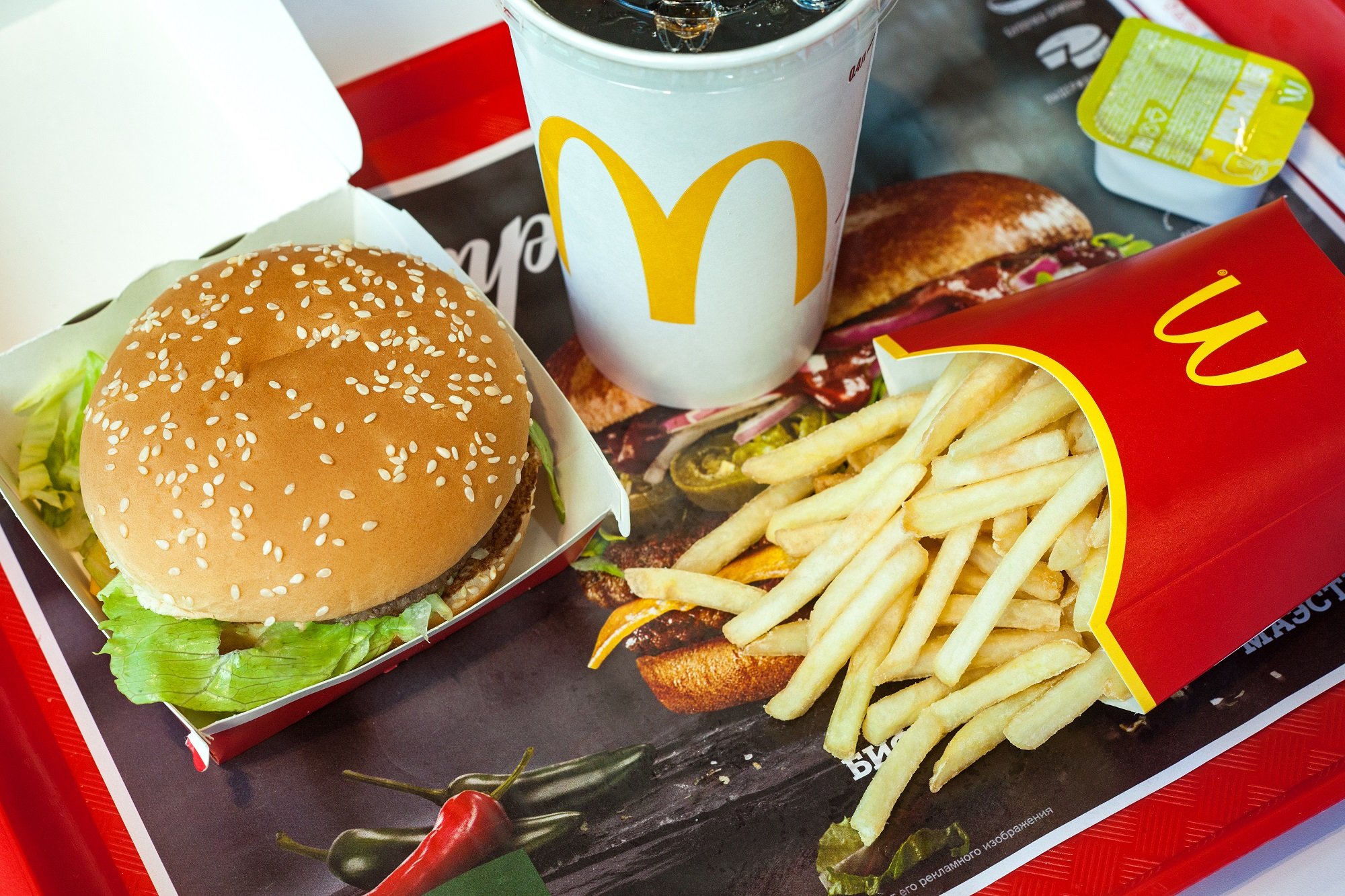 Excellent fast food restaurant for the whole family. Juicy burgers, French fries, salads, desserts and other delicacies create an offer you can't resist.
When hunger strikes, McDonald's satisfies it with a great selection of fast food and drinks
While visiting Supernova Nova Gorica shopping centre, treat yourself to a delicious snack or lunch at McDonald's restaurant. On the variegated menu of delicious, quick-prepared dishes, you will immediately find a titbit to satisfy your desire for something good. Choose the legendary Big Mac burger or opt for one of the remaining meat and vegetarian specialties. Have you ever tried the famous Wrap or the timeless, classic Cheeseburger? Integrate your meal with a salad, crispy fries and your favourite drink; pampers yourself with McFlurry, McSundae or Shake ice cream for dessert.
The youngest ones will surely enjoy Happy Meal children's menu that brings an exclusive toy in addition to a delicious meal. If you wander around Supernova Nova Gorica shopping centre in the morning, don't miss McDonald's breakfast. Students can take advantage of the exceptional offer of Student menus at a single affordable price.
Don't miss the discount vouchers and numerous promotions that McDonald's mobile app brings you. Thus you will be able to enjoy even cheaper selected McDonald's dishes!
McDonald's – a chain of restaurants with the best quality/price ratio
McDonald's has become synonymous with fast and quality food as well as drink service, both in the world and in Slovenia. At McDonald's, quality is the most important guideline in choosing and preparing food, it is upgraded by fast and friendly service and an impeccably clean restaurant decorated in a modern style. High standards in food preparation are achieved at McDonald's restaurants by using only the best product ingredients and working with selected, established and reliable suppliers. Throughout the year, McDonald's restaurants offer an exclusive range of dishes and interesting promotions, thus further enriching its rich standard offer.
McDonald's restaurants are distinguished by the most advanced interiors, free Wi-Fi access, new food and service technologies.