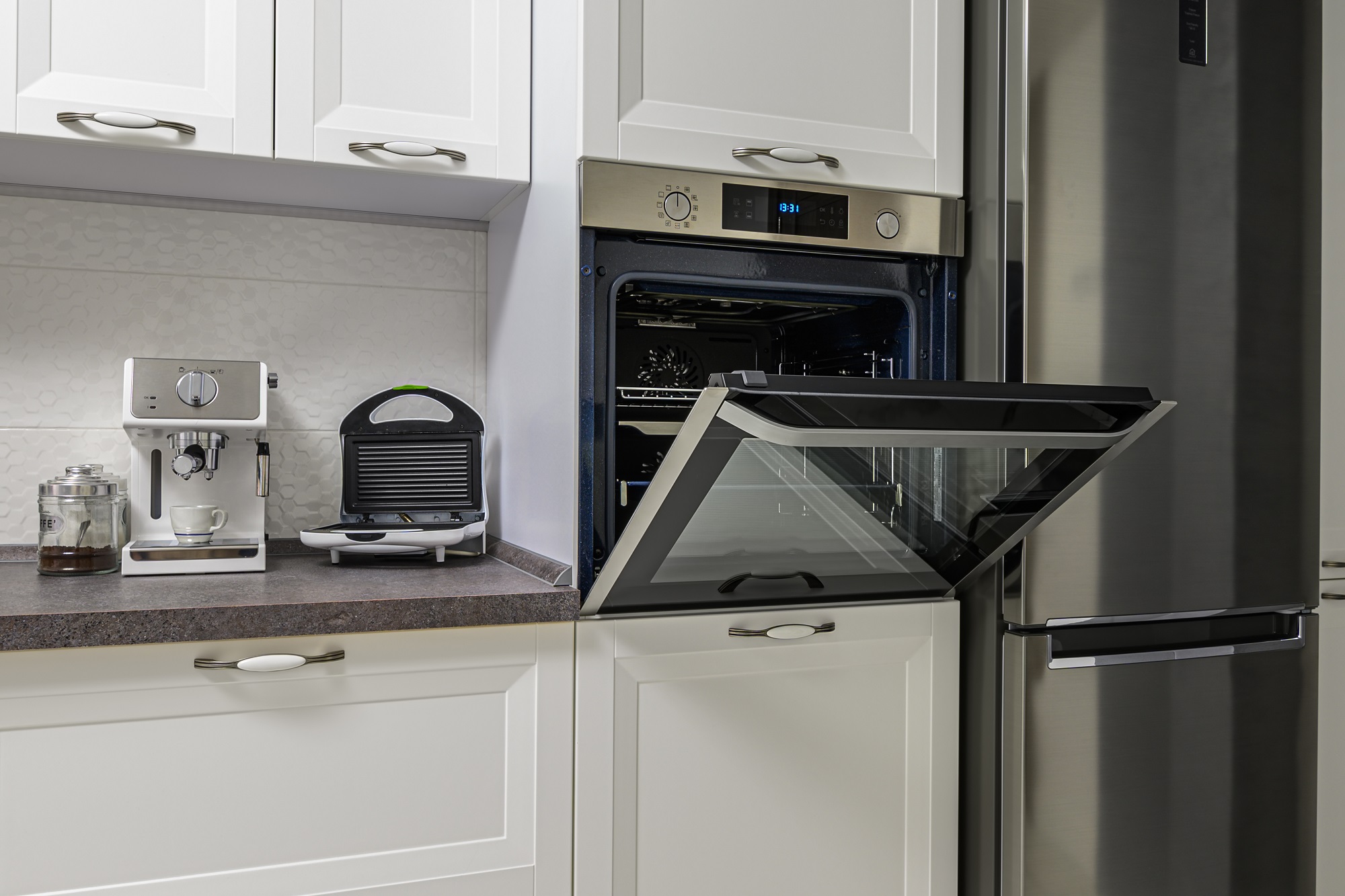 Big Bang is the number one supplier of audio-video products and computers. You will also find a vast range of electronics – from kitchen appliances to products for home, garden, gaming, sports, smartphones and free time.
The fun begins at Big Bang
Big Bang at Supernova Nova Gorica will totally win you over with a wide choice of electronics. Your living room will never be the same with a 4K Ultra HD smart TV and a home theatre for a flawless audio and video experience. Need a washing machine, fridge, oven or air conditioning? Big Bang has the best selection of home appliances from popular brands such as Beko, Bosch, Candy, Gorenje, Electrolux and Hoover. Improve your day with handy electronic devices for the kitchen, home and personal care – mixers, kitchen robots, bread makers, epilators, electric toothbrushes, steam irons … Big Bang has it all at the best prices!
Enter the world of digital entertainment with the best gaming gear and computer equipment from Asus, HP, Apple, Lenovo, Acer and Dell. Choose a personal computer, a high-res monitor for your home office and top it off with a printer and wireless keyboard and mouse. Are you always on the go? Find your perfect laptop. For heaps of fun at home choose a PlayStation, Nintendo or Xbox gaming console or many computer games. Enjoy a flawless gaming experience with the best gaming headphone sets and professional computer components including high-performance graphics card and processors.
At Big Bang you will also find smartphones and tablets from Samsung, iPhone, Xiaomi, Huawei and LG and many electronic gadgets. Are you thinking about a drone, electric scooter, smartwatch or sports equipment? The wide offer also includes tools for gardening, home repairs and high quality smart home system including all required sensors, switches and cameras.
Big Bang – better shopping and WOW effect
Big Bang with a network of 18 stores and an online shop at www.bigbang.si is the biggest audio-video and computer seller on the Slovene market. It also has a well-established position in the field of home appliances and telecommunications.
Big Bang strives for long-term consumer satisfaction, bringing inspiration and richness to new lifestyles on the market while remaining a strong partner to brands and manufacturers. A better service, better shopping experience is the vision that leads to active improvement and satisfaction of consumer needs at every single stage of purchase. They call it the "UAU" effect that keeps consumers happy and coming back for more.