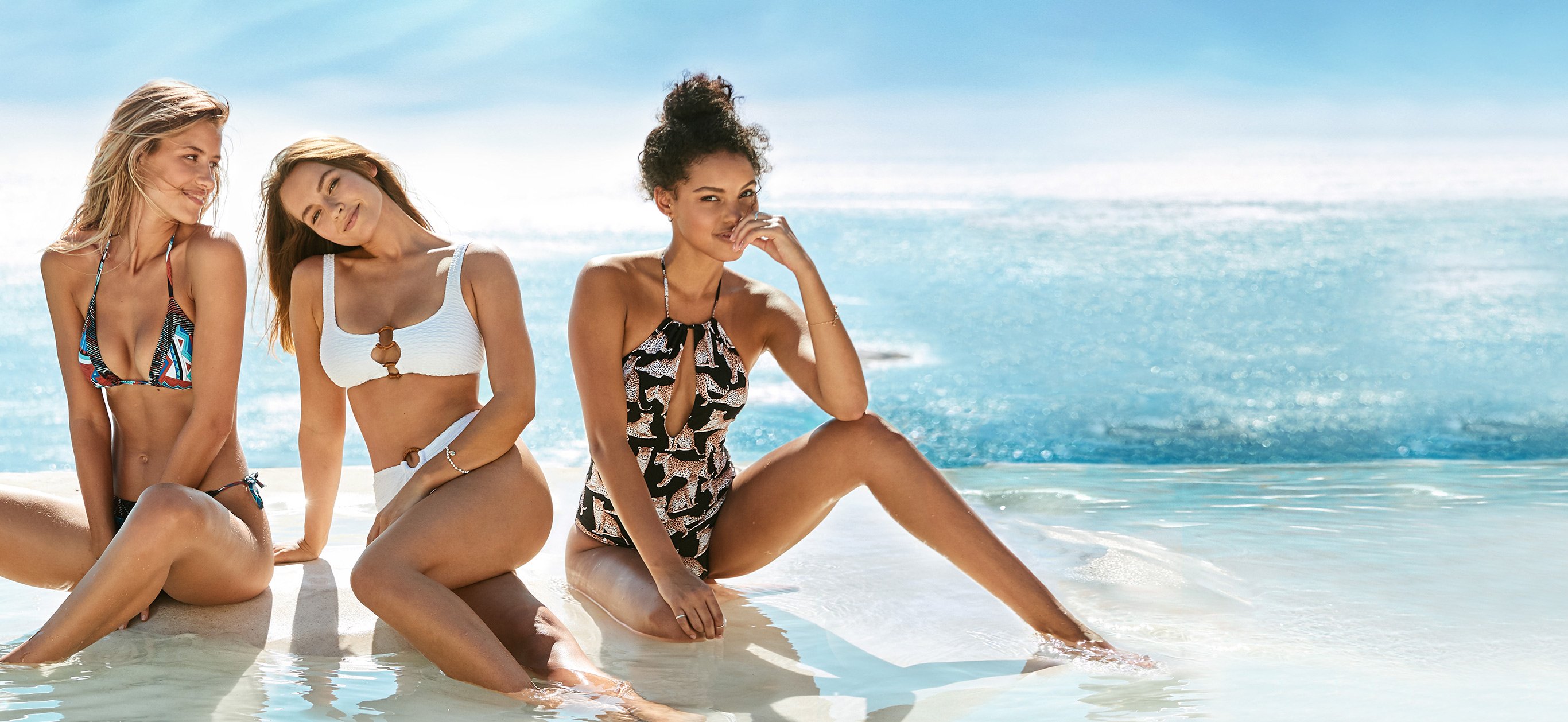 Calzedonia is a specialized legwear and swimwear shop. Discover the widest offer of quality classic and fashion tights, socks, leggings, stockings and bathing suits for women, men and kids.
Calzedonia at Supernova Nova Gorica shopping centre offers a fashion choice of legwear for every occasion and the hottest beachwear trends.
Looking for fashionable top quality tights for a special occasion or everyday comfort? Calzedonia at Supernova Nova Gorica is the right place for you! In the wide range of high quality Italian legwear you will find glamorous silky tights, sheer and covering pantyhose, trendy patterned tights, fishnet tights, body shaping tights, longer legged tights for tall ladies, warm microfiber tights with or without lining for cold days and a wide variety of sexy elegant stockings for your special occasions.
Not a fan of tights? Check out the vast selection of trendy comfortable leggings and colourful socks for women, men and kids that always bring joy to your day. Enjoy a special selection of warm and cosy non-slip socks, legwarmers, fitness socks and invisible socks that fit in even the lowest shoe cut. Choose Calzedonia legwear quality that made even Julia Roberts fall in love!
Discover also the all-year-around exclusive swimwear and beachwear collection. Bikini tops, bikini bottoms, swimsuits and tankinis follow all the newest trends in seaside and poolside fashion, keeping the timeless elegance of the iconic Calzedonia style. Find your perfect size without compromises between bikini bra and pants – at Calzedonia you can mix and match different style and sizes for your perfect beach look!
Calzedonia – legwear and swimwear with Italian signature
Calzedonia grooms international fame for top quality legwear and swimwear since 1986. From the very beginning Calzedonia collections are a synonym for innovative trends in the field of tights, socks, bikinis and swimsuits, offering quality manufacture and perfect style at affordable prices. Calzedonia is known for bringing originality in legwear choice, which puts this essential fashion accessory in the main spotlight.
With more than 2.100 shops in 52 countries worldwide, Calzedonia is a pioneer and one of the major players in the field of legwear and beachwear. The original designs and always fresh trends often make Calzedonia a fashion choice of famous stars. Among the brand ambassadors shine important fashion icon names, such as Julia Roberts, Gisele Bundchen and Chiara Ferragni.