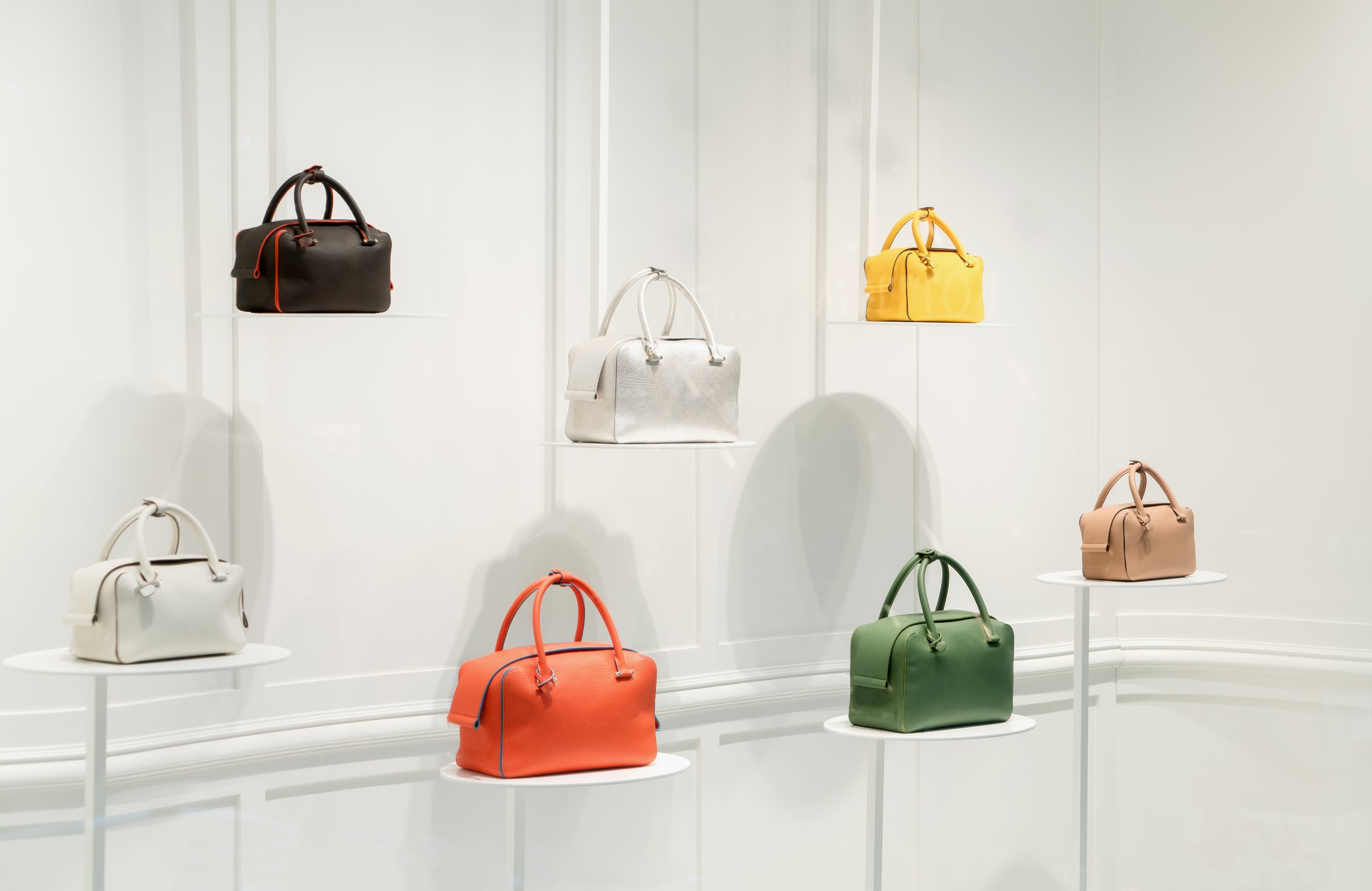 Your new bag, purse, suitcase, backpack, a gift or your back to school gear waits at Bags&More! Choose among store brands at affordable prices or popular fashion brands.
Fashion accessories, travel bags, gifts and much more at Bags&More
Bags&More at Supernova Nova Gorica is a little fashion paradise for all handbag lovers! Here you will find a wide selection of high quality handbags, bags and purses at excellent prices and a vast choice of fashion accessories, such as wallets, belts, scarves, umbrellas and travel gadgets. Need a gift for a special someone? Bags&More brings cute notebooks, mugs, watches, cosmetics, cuddly bears and much more ideas for birthday gifts, special occasions or just because you want to make someone's day.
Going on vacation, a weekend getaway or a long trip? At Bags&More you will find the perfect luggage for your needs. Discover the vast selection of hard case and soft case luggage, compact trolleys, carry-on bags and travel bags, or pack everything you need in a coordinated luggage set including a cosmetic bag. For your trendy back to school look you will find cool backpacks and other school supplies, and when you need something more professional, check out fancy business cases and computer bags for all your electronic devices.
Look for affordable brands, Travel&More, Fashion&More, Umbrella&More, Wallet&More, Bottle&More, La Mans and Rucksack Only, if you want fashion accessories at a great price. And don't miss sales and promotions for an even greater bargain.
Handbags, stationery and more …
Bags&More and Office&More is a leader in the field of bags, luggage and stationery. The company with the distinctive trademark "&More" is the official reseller for over 30 popular brands, including Roncato, Eastpak, Picard, Valentino, Nici, Fila, Esprit, Desigual, Nike, adidas, Dakine, Reebok, Delsey, Swissbrand, Anekke and s.Oliver. It is present in the Slovenian market since 1991 and has currently more than 65 shops.
The slogan "More for You" underlines the vast selection of products, high quality and best prices. The company success is built on strategic choice of brands and original store brands that reflect the market and fashion trends. Bags&More is a true specialist for men and women fashion and travel bags, handbags, gifts, stationery, school supplies, promotional and business gifts. It has also led some successful collaborations for special school supplies lines with popular Slovene icons, such as Luka Dončić and Lepa Afna.