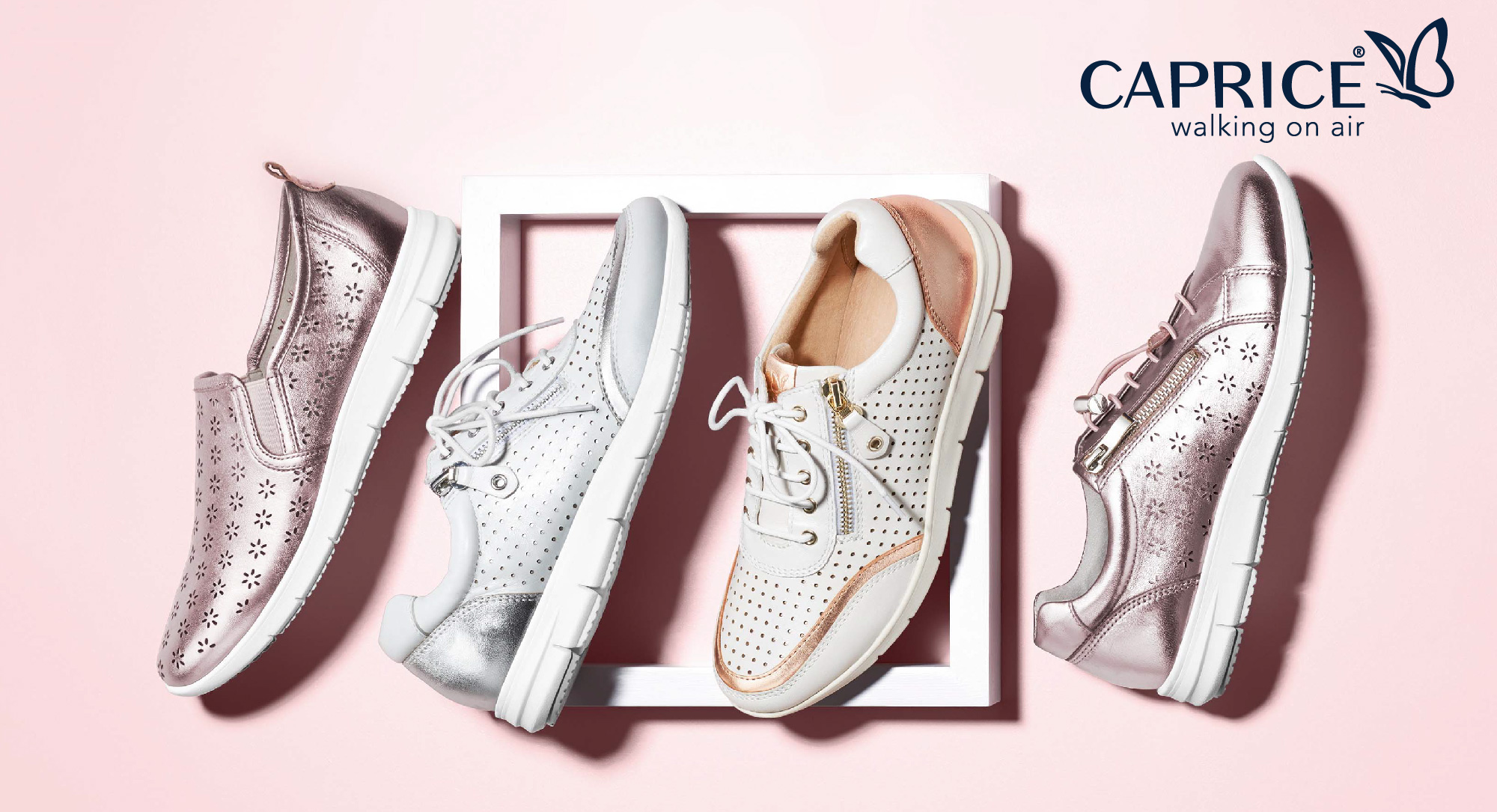 Paprika store offers footwear for the whole family and all occasions - put on shoes for wandering around the city, walks in nature, festive occasions or business events. Find shoes made to fit your foot shape.
Spice up your pace with Paprika shoes in Supernova Nova Gorica shopping centre
Put on the latest fashion at affordable prices! Paprika store is famous for quality fashion footwear, elegant shoes for special occasions, leisure footwear and sneakers as well as other sports footwear for the whole family. On Paprika store shelves, you will always find the latest trends in fashion footwear in the most popular seasonal colours and models, in addition there is a large choice for fans of classic leather shoes.
In the summer collection, you can find a wide range of light sandals with or without heels, ballerinas, flip-flops, slippers, canvas sneakers and moccasins, while the winter footwear collection brings you warmer and softer materials and a fashionable range of boots, ankle boots, lined shoes, leather sneakers, warm carpet slippers and waterproof boots. Complement your style with many fashion accessories such as handbags, umbrellas, wallets and belts, you can also find accessories for comfort and footwear care, such as shoe insoles, shoe polish, shoehorns and more.
If you need help when choosing shoes, please contact the friendly sales staff without any worries, they will be happy to help you find a suitable shoe model or style and provide you with all the information about the products.
Paprika store - footwear for all occasions from renowned brands
Paprika store is part of the wider chain of Ars-Paprika, a Slovenian family company, which has been bringing joy to all lovers of quality shoes by selling fashionable footwear for more than 15 years. The chain of shoe stores combines 10 stores under Ars brand and 10 Paprika stores.
Paprika store is mainly based on fashion footwear for young people: sports footwear for every day and elegant footwear for special occasions. In addition, the store offers a wide range of sports leather footwear for all generations, while children can choose from sports items at very advantageous prices. In the offer you will find Kebo, Nero Giardini, Ara, Baldo, Skechers, Caprice, La Repo, Imac, Jungla, StudioLondon, Zen, Panama Jack and other renowned brands.
The focus of Paprika store offer is on Italian shoes of quality manufacture. On its shelves you will find many models of footwear made of quality leather and comfortable, specially adapted shoe shapes, that ensure maximum comfort even when worn for a long time.