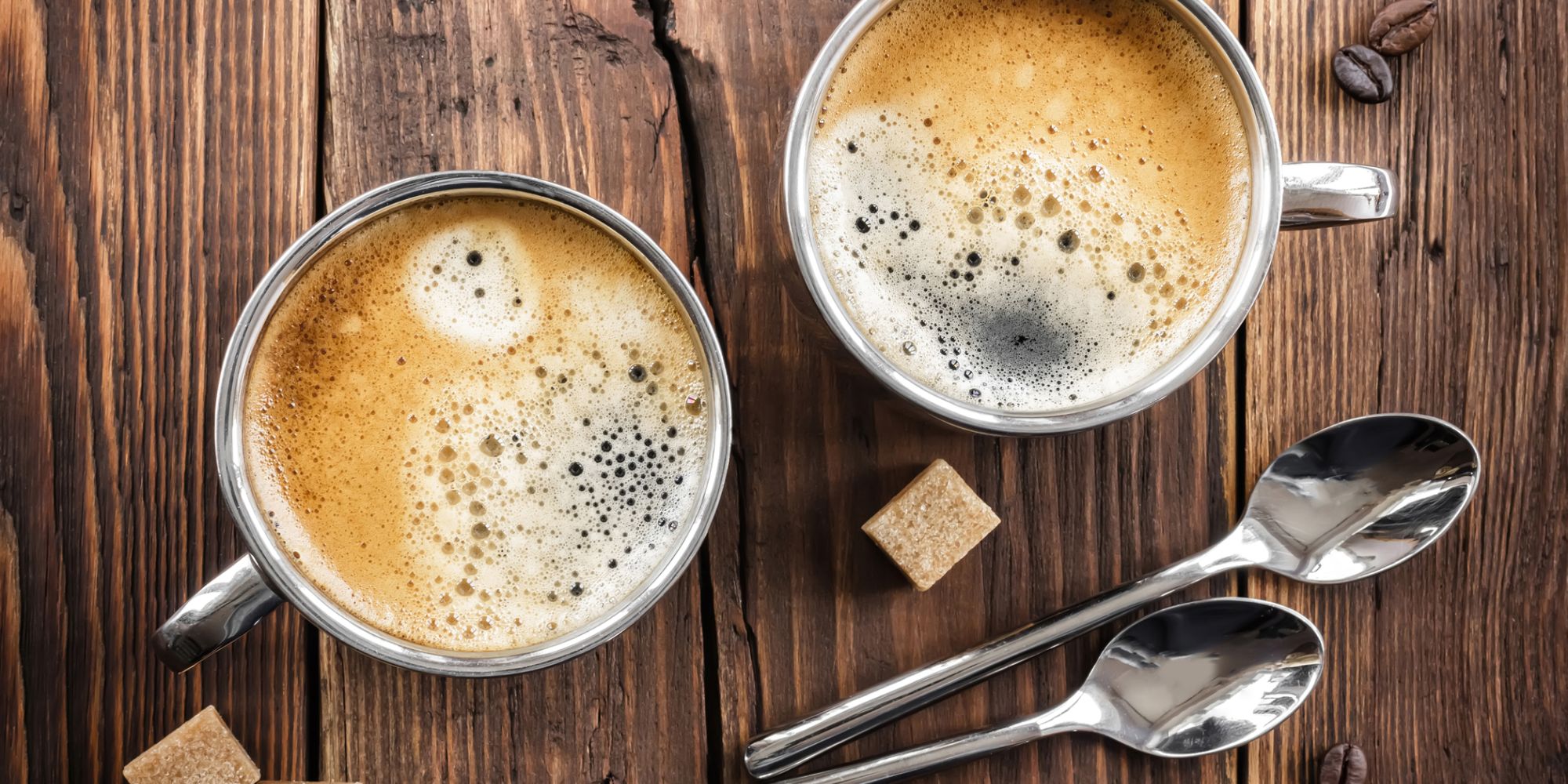 Sweeten up with home-made ice cream, produced according to the recipes of Italian master chefs, enjoy daily fresh desserts and fragrant coffee or treat yourself to a delicious snack. All this at Kafe B coffee bar and pastry shop.
Kafe B pampers you with ice cream made from fresh milk and fruit
Kafe B coffee bar and pastry shop pampers you in Supernova Nova Gorica shopping centre not only in summer but all year round with a rich selection of different flavours of its own ice cream. All ice cream flavours are made from fresh milk and fruit according to the recipes of Italian master chefs. Sweeten up with a real Italian ice cream scoop served in a cone, cup or a sundae.
In the catering offer you will also find richly filled sandwiches and toasts, perfect for a snack or a quick bite. Treat yourself to one of the exceptional hot or refreshing drinks, and enjoy daily fresh pastries and cakes. Have you ever tried the divine cream cake slice or any of the special fresh cakes prepared every day by Kafe B pastry master chefs? At Kafe B coffee and pastry shop you will be served with Illy coffee made in the true Illy way of Italian baristas. Enjoy the wonderful world of flavours created by cappuccino, latte macchiato, americano, classic coffee with milk, while a real espresso is recommended for all those who need a quick dose of caffeine. Morning coffee is especially enjoyable together with a fresh French croissant.
Kafe B allows you to quickly refresh yourself inside the coffee bar and pastry shop or enjoy sweet delicacies on the outdoor terrace at a pleasantly heated table.
Slaščičarna in kavarna Kafe B – napolnite se z energijo med nakupovanjem
Kafe B je družinski lokal, ki že od začetka razvaja obiskovalce nakupovalnega centra Supernova Qlandia Nova Gorica z mojstrskimi sladicami, odličnimi napitki in vedno nasmejano postrežbo. Utečena ekipa natakarjev vam bo vedno postregla z najboljšo kavo, saj ima prav vsak natakar certifikat izobraževanja za kuhanje kave po najvišjih standardih italijanskih baristov.
V slaščičarni in kavarni Kafe B so še posebej ponosni na svoj domač sladoled. Slaščičarska ekipa lokala se je za pravi italijanski 'gelato' izučila pri starih italijanskih mojstrih v butični proizvodnji sladoleda iz Riminija, od koder prihajajo tudi skrbno varovani recepti za najboljši sladoled. Pri proizvodnji uporabljajo le najboljše sestavine, kot so sveže mleko, sadje in druge sestavine za popoln okus.
Iščete rojstnodnevno torto, ki bo zares izstopala, ali posebno sladico za vaše praznovanje? Slaščičarji slaščičarne in kavarne Kafe B pripravijo tudi torte po naročilu! Izbirate lahko med številnimi okusi in oblikami, po želji pa vam pripravijo tudi presno torto.